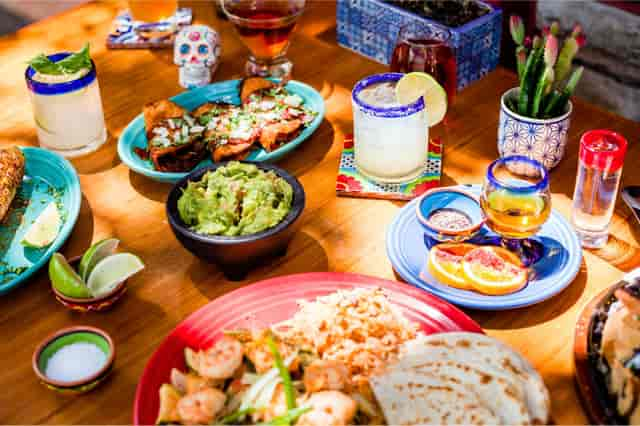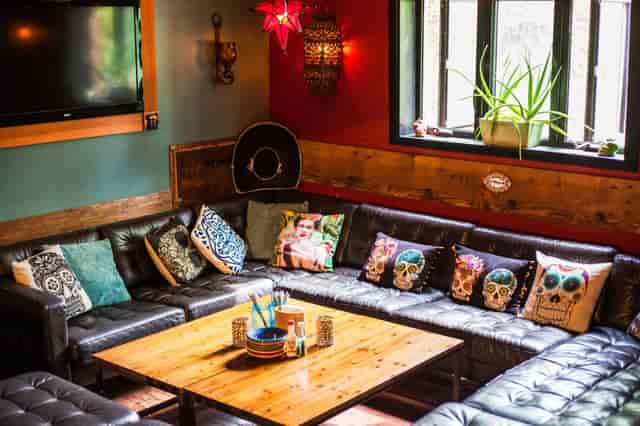 rESERVATIONS
RESERVATIONS AND PRIVATE DINING
Please use our Reservation Request Form to request a table on our patio while the Safe Start reopening plan restrictions are in place. Currently Mission Cantina cannot book larger in-restaurant private parties as seating is limited to 5 people at outside tables only. The following indoor party options will be available after restrictions are lifted.
Mission Cantina's mezzanine can be reserved for your private event or corporate gathering, and comes complete with a private bar, large TV and couches. Enjoy our full bar and dining menus throughout the mezzanine in a in a welcoming space with candlelit river stones, imported Mexican lanterns and rows of tequila and mezcal.
Reservations are available in three sizes to accommodate intimate gatherings or large parties. We also offer pre-selected appetizers, served platter or buffet style, as well as signature cocktails customized for your event.
Level One: Our private event sanctuary includes an upstairs bar, 2-person tables, a TV and couches. Up to 35 people can mingle and celebrate, using the television for slide shows or watch the big game on cable. Guests must be 21+.
---
Level Two: Expand your event with two additional tables, seating 8-10 more guests. If your guest list grows or includes guests under 21, we suggest reserving both Level 1 & 2.
---
Level Three: Reserve the entire upstairs event space with four additional tables accommodating 20 more guests. If you're hosting a large private event for 50-65 people, reserve all three levels for a truly memorable celebration.
---
The Whole Enchilada Rent all of Mission Cantina for parties up to 96 guests. We offer the perfect atmosphere for corporate events, wedding receptions or the personal private party of a lifetime.
Contact Mission Cantina today for more ideas on how to customize private events in West Seattle. Our goal is to make your celebration fun and unforgettable.